BEFORE REGISTRATION
Before fillng registration form you should:
- book hotel, the information about hotels you can find here. There will be orgenized shutlebus from only that hotels to the venu and back during all event. Therefore, if you will book another hotel in Kielce you will have to get to the venu by your self.
- choose four preferred study visits, description you can find here,
- choose five preferred workshop topics, more info you can find here.
VENUE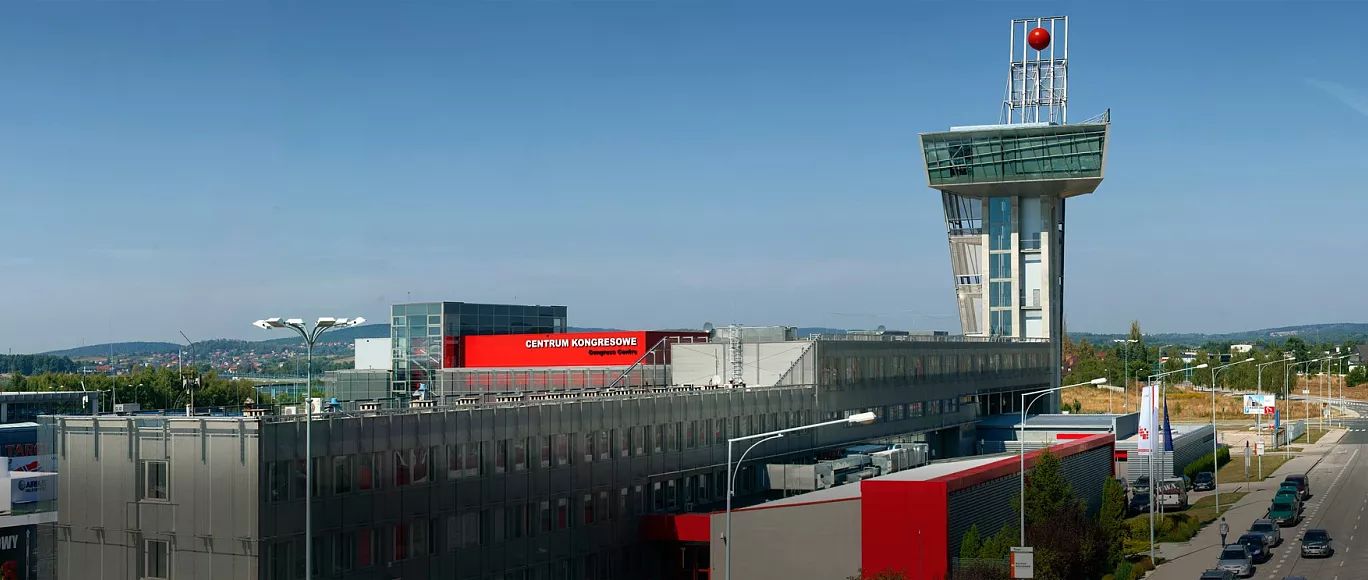 TARGI KIELCE - Congress Centre combines innovation and professionalism. Thanks to many years of experience it is a guarantee of high quality of services in the scope of organizing large events like congresses or conferences, through seminars, to small exhibitions and art viewings.

TARGI KIELCE offers:
- an exhibition and congress hall that holds 4,500 people with the possibility to preparing any arrangement,
- a congress and banquet hall for 850 people,
- 19 modern conference rooms,
- 57-metre unique tower with two conference and banquet rooms,
- VIP area and recreation area,
- professional help in organizing the most demanding events,
- modern audio-visual equipment,
- press office,
- direct access from road S7,
- 2,400 parking spaces on the guarded grounds of Targi Kielce and on a multi-floor parking garage,
- a large area enabling product demonstrations in open space.
CONSIDER
The next Rural Energy Community Advisory Hub conference will also take place in Kielce, Poland and will be held on the afternoon of Monday 12 September – before the launch of the ERP2022. This conference will officially launch a programme of direct technical assistance to rural energy communities and should be attended by any interested stakeholders, including energy community representatives, national and regional politicians, local authorities, and social and economic stakeholders involved in rural development. For further information and to register, please visit this link.
Back